HIGH SCHOOL GIRLS LEAGUE
2018

FIELD CONDITIONS

RICE FIELD IS: OPEN    UPDATED 8/3                       

54 EMERALD ST, WRENTHAM MA

CONGRATULATIONS TO THE VARSITY  SQUAD 2018!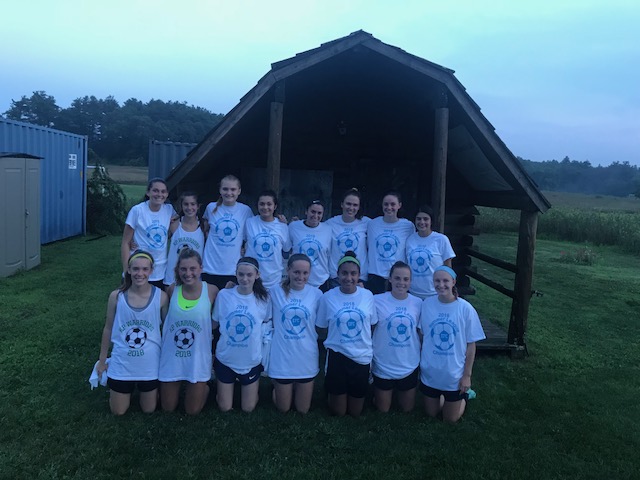 CHAMPIONS KING PHILIP VARSITY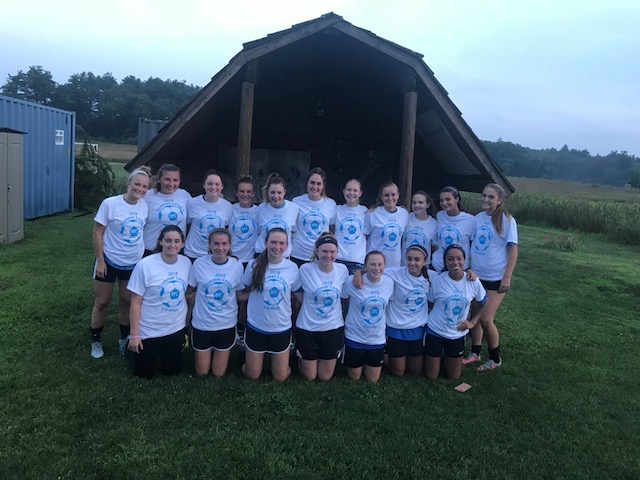 FINALIST ATTLEBORO VARSITY
CONGRATULATIONS TO THE JUNIOR VARSITY SQUAD 2018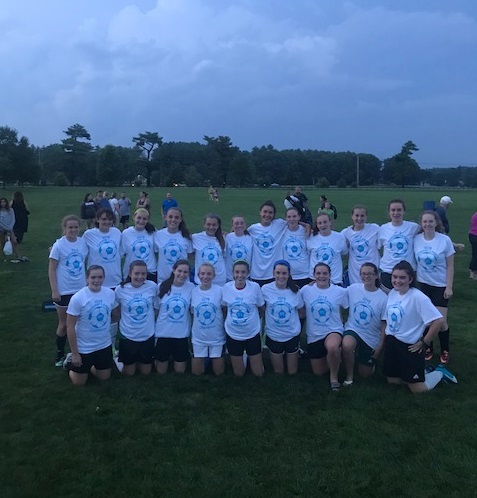 CHAMPION BISHOP FEEHAN JV SQUAD 2018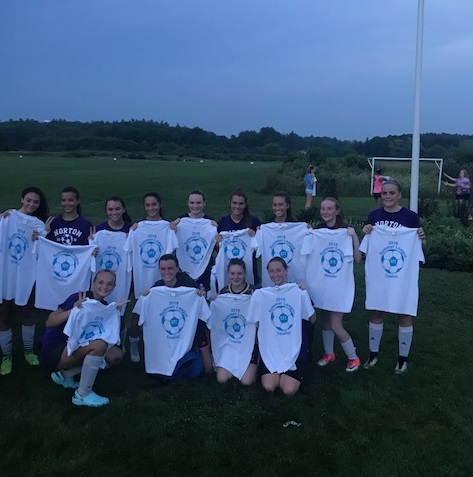 FINALIST NORTON HS JV SQUAD 2018
THERE HAVE BEEN LOTS OF UPDATES TO THE WEEK 7 SCHEDULE!  
THIS IS A 7 WEEK SUMMER LEAGUE.  EVERY TEAM HAS AT LEAST ONE GAME EVERY WEEK.  
THE OPPONENTS FOR THE VARSITY CHAMPIONSHIP WILL BE DETERMINED AT CONCLUSION OF MONDAY NIGHTS GAMES
TO VIEW LEAGUE STANDINGS, CLICK HERE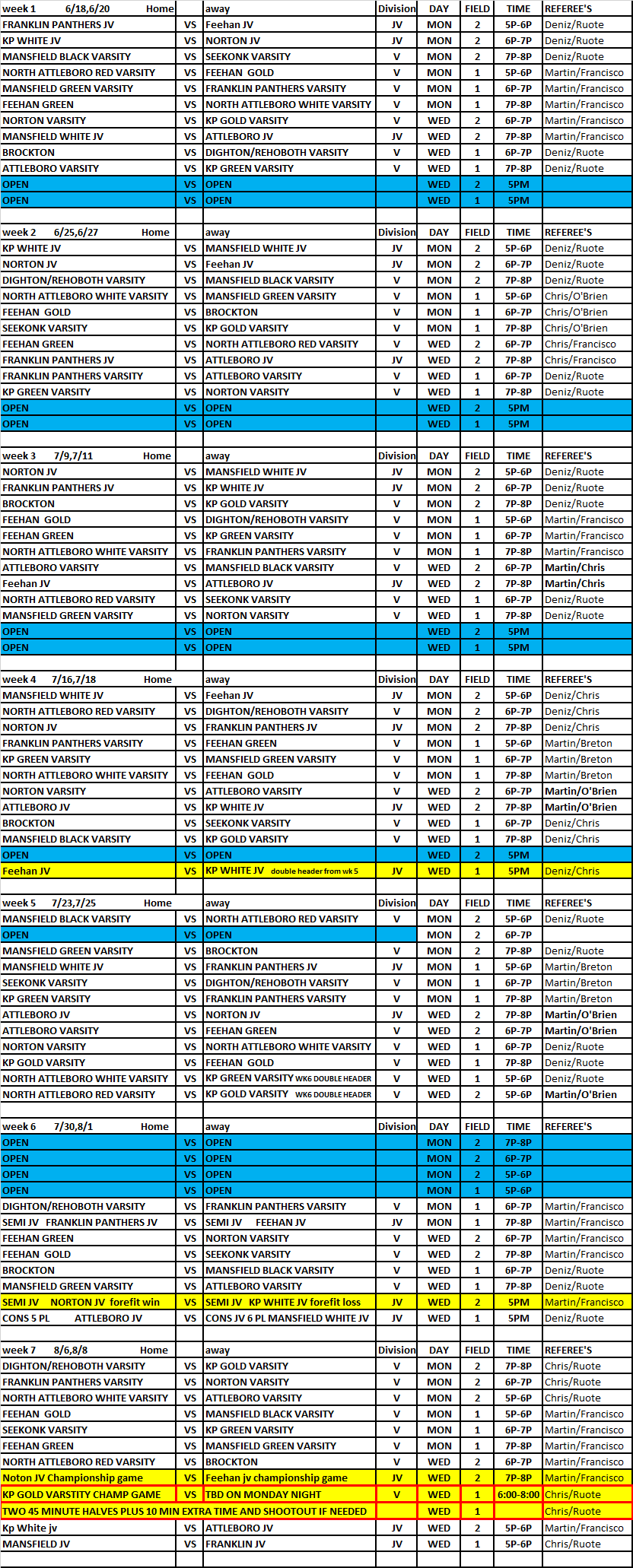 TO VIEW LEAGUE STANDINGS, CLICK HERE
WEEKLY SCORES

 
 
 
 
 
week 1

            

6/18,6/20

               

Home
SCORE
 
SCORE
away
FRANKLIN PANTHERS JV
  2
VS
  2
Feehan JV
KP WHITE JV
  0
VS
  3
NORTON JV
MANSFIELD BLACK VARSITY
  6
VS
  0
SEEKONK VARSITY
NORTH ATTLEBORO RED VARSITY
  1
VS
  2
FEEHAN

 

GOLD
MANSFIELD GREEN VARSITY
  0
VS
  6
FRANKLIN PANTHERS VARSITY
FEEHAN GREEN
  0
VS
  4
NORTH ATTLEBORO WHITE VARSITY
NORTON VARSITY
  1
VS
  2
KP GOLD VARSITY
MANSFIELD WHITE JV
  1
VS
  3
ATTLEBORO JV
BROCKTON
  2
VS
  4
DIGHTON/REHOBOTH VARSITY
ATTLEBORO VARSITY
  2
VS
  1
KP GREEN VARSITY
OPEN
 
VS
 
OPEN
OPEN
 
VS
 
OPEN
 
 
 
 
 
week 2

       

6/25,6/27

                  

Home

 

SCORE
 
SCORE
away
KP WHITE JV
  8
VS
  1
MANSFIELD WHITE JV
NORTON JV
  2
VS
  0
Feehan JV
DIGHTON/REHOBOTH VARSITY
 1
VS
  2
MANSFIELD BLACK VARSITY
NORTH ATTLEBORO WHITE VARSITY
  6
VS
  2
MANSFIELD GREEN VARSITY
FEEHAN

 

GOLD
  2
VS
  2
BROCKTON
SEEKONK VARSITY
  0
VS
  5
KP GOLD VARSITY
FEEHAN GREEN
  2
VS
  1
NORTH ATTLEBORO RED VARSITY
FRANKLIN PANTHERS JV
  3
VS
  0
ATTLEBORO JV
FRANKLIN PANTHERS VARSITY
  1
VS
  1
ATTLEBORO VARSITY
KP GREEN VARSITY
  1
VS
  1
NORTON VARSITY
OPEN
 
VS
 
OPEN
OPEN
 
VS
 
OPEN
 
 
 
 
 
week 3

       

7/9,7/11

                     

Home

  

SCORE
 
SCORE
away
NORTON JV
  5
VS
  0
MANSFIELD WHITE JV
FRANKLIN PANTHERS JV
  3
VS
  2
KP WHITE JV
BROCKTON
  0
VS
  2
KP GOLD VARSITY
FEEHAN

 

GOLD
  5
VS
  1
DIGHTON/REHOBOTH VARSITY
FEEHAN GREEN
  1
VS
  0
KP GREEN VARSITY
NORTH ATTLEBORO WHITE VARSITY
  1
VS
  4
FRANKLIN PANTHERS VARSITY
ATTLEBORO VARSITY
  1
VS
  1
MANSFIELD BLACK VARSITY
Feehan JV
  4
VS
  1
ATTLEBORO JV
NORTH ATTLEBORO RED VARSITY
  0
VS
  2
SEEKONK VARSITY
MANSFIELD GREEN VARSITY
  2
VS
  5
NORTON VARSITY
OPEN
 
VS
 
OPEN
OPEN
 
VS
 
OPEN
 
 
 
 
 
week 4

      

7/16,7/18

                    

Home

  

SCORE
 
SCORE
away
MANSFIELD WHITE JV
 0
VS
 5
Feehan JV
NORTH ATTLEBORO RED VARSITY
 2
VS
 2
DIGHTON/REHOBOTH VARSITY
NORTON JV
 2
VS
 2
FRANKLIN PANTHERS JV
FRANKLIN PANTHERS VARSITY
 2
VS
 0
FEEHAN GREEN
KP GREEN VARSITY
 5
VS
 0
MANSFIELD GREEN VARSITY
NORTH ATTLEBORO WHITE VARSITY
 3
VS
 1
FEEHAN

 

GOLD
NORTON VARSITY
 1
VS
 4
ATTLEBORO VARSITY
ATTLEBORO JV
 0
VS
 3
KP WHITE JV
BROCKTON
 1
VS
 1
SEEKONK VARSITY
MANSFIELD BLACK VARSITY
 1
VS
 6
KP GOLD VARSITY
FEEHAN JV
 4
VS
 2
KP JV WHITE
OPEN
 
VS
 
OPEN
 
 
 
 
 
week 5

      

7/23,7/25

                    

Home

  

SCORE
 
SCORE
away
MANSFIELD BLACK VARSITY
 1
VS
 0
NORTH ATTLEBORO RED VARSITY
Feehan JV
 x wk 4
VS
 x wk 4
KP WHITE JV
MANSFIELD GREEN VARSITY
 4
VS
 1
BROCKTON
MANSFIELD WHITE JV
0     
VS
 5
FRANKLIN PANTHERS JV
SEEKONK VARSITY
 2
VS
 2
DIGHTON/REHOBOTH VARSITY
KP GREEN VARSITY
 1
VS
 0
FRANKLIN PANTHERS VARSITY
ATTLEBORO JV
 0
VS
 5
NORTON JV
ATTLEBORO VARSITY
 2
VS
 0
FEEHAN GREEN
NORTON VARSITY
 4
VS
 2
NORTH ATTLEBORO WHITE VARSITY
KP GOLD VARSITY
 6
VS
 0
FEEHAN

 

GOLD
NORTH ATTLEBORO WHITE VARSITY
 0
VS
 2
KP GREEN VARSITY WK6 DOUBLE HEADER
NORTH ATTLEBORO RED VARSITY
 0
VS
 5
KP GOLD VARSITY

  

WK6 DOUBLE HEADER
 
 
 
 
 
week 6

       

7/30,8/1

                    

Home

 

SCORE
 
SCORE
away
OPEN
 
VS
 
OPEN
OPEN
 
VS
 
OPEN
OPEN
 
VS
 
OPEN
OPEN
 
VS
 
OPEN
DIGHTON/REHOBOTH VARSITY
 0
VS
 0
FRANKLIN PANTHERS VARSITY
SEMI JV  Franklin
 0
VS
 1 shootout
SEMI Feehan
FEEHAN GREEN
 2
VS
 2
NORTON VARSITY
FEEHAN

 

GOLD
 5
VS
 0
SEEKONK VARSITY
BROCKTON
 0
VS
 2
MANSFIELD BLACK VARSITY
MANSFIELD GREEN VARSITY
 0
VS
 5
ATTLEBORO VARSITY
SEMI JV  NORTON JV  win by forefit
 1
VS
 0
SEMI JV KP JV  
Attleboro jv  no show
 0
VS
 1 
mansfield jv  win by forefilt
 
 
 
 
 
week 7

       

8/6,8/8

                      

Home

   

SCORE
 
SCORE
away
DIGHTON/REHOBOTH VARSITY
 0
VS
 9
KP GOLD VARSITY
MAKE UP FROM WEEK 6, 5TH PLACE aTTLEBORO JV
 0
VS
 6
MAKE UP FROM WEEK 6 KP WHITE JV
mansfield jv
 1
VS
 4
franklin jv
FEEHAN

 

GOLD
 4
VS
 1
MANSFIELD BLACK VARSITY
 
VS
 
FEEHAN GREEN
 3
VS
 3
MANSFIELD GREEN VARSITY
SEEKONK VARSITY
 0
VS
 1
KP GREEN VARSITY
NORTON JV
 1
VS
 3
FEEHAN JV **CHAMPION**
KP GOLD VARSITY **CHAMPION**
 4
VS
 3
ATTLEBORO VARSITY
NORTH ATTLEBORO RED VARSITY
 4
VS
 1
BROCKTON
FRANKLIN PANTHERS VARSITY
 2
VS
 3
NORTON VARSITY
NORTH ATTLEBORO WHITE VARSITY
 0
VS
 5
ATTLEBORO VARSITY